Check out the DSY Monthly Newsletter for health and yoga related news, tips and special events! You can also subscribe to our Newsletter and receive it monthly to your email inbox.
*|MC_PREVIEW_TEXT|*
Pranayama Removes the Veil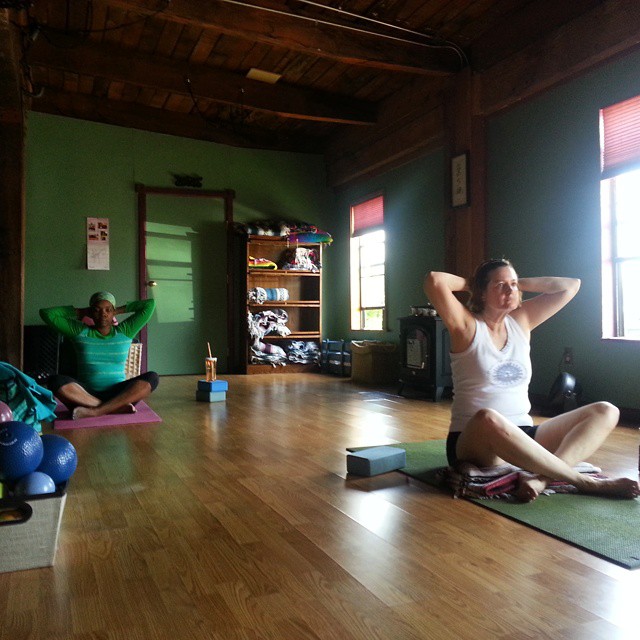 Yoga Sutra II.52 Pranayama removes the veil covering the light of 
intelligence and heralds the dawn of wisdom.
Pranayama is considered one of the most important disciplines of yoga, as it opens us up to higher knowledge, sense of well being and joy. 
Yoga can be practiced for many hours, covering many asanas or postures but until there is wisdom regarding what you are practicing, yoga is merely calisthenics.
Imagine a cloudy day. You can tell that it is daytime but the light of the sun is obscured by the clouds.  Then a breath of wind blows in that removes all the clouds and what is left is the magnificence of the sun.
We already know everything there is to know about ourselves as sentient beings but the veil of ignorance keeps this knowledge out of reach. The change that happens with learning how to use the breath to reveal the Self is extraordinary. 
Seek this knowledge by any means necessary, through books, or a learned person. 
This practice needs careful consideration, as the effects are very powerful indeed. 
Don't worry about where you will be able to find the proper training for Pranayama as it is said when the student is ready, the teacher will appear! 
Free Labor Day Yoga
Monday 9/6

DSY has a special one hour Free Labor Day Yoga practice on Monday 9/6th. 
This free class will be both in person and online.
The Zoom Meeting Code 836 8640 0806   Passcode  667150. 
This will be an all levels class with modifications and advanced options as needed.
Although the class is free it is required that you register for the class at www.dianasschoolofyoga.com 
Mask Requirements


In keeping with one of the 8 Limbs of Yoga – Ahimsa, which means to do no harm to any living thing, we are requiring again, the use of masks for any person attending class at DSY. 
I believe if there is a chance I could help keep someone safe by wearing a mask I will err on the side of compassion.
The masks will be worn arriving and leaving the studio. 
Masks can be removed once you are on your mat. 


Knot Today- Quality Custom Massage Therapy
Now Available at DSY

John C. Robinson II is a licensed massage therapist who has been providing custom therapeutic massage services for over 15 years. 
He has training in Swedish, Deep Tissue, Cranial, Sacral, Sports, Structural/Therapeutic, Reflexology and Hot Stone.
Full-body Table and Chair massages are available. 
One hour massage is $85.00 per hour. 
First time clients are able to receive a 1 hour massage for $70.00.
90 minute massage is $110.00 and Two hour massage $140.00.
John is also available for Corporate events, weddings, pamper parties, and other special events. 
Call to book an appointment at 682-320-4820 and let John work out that Knot for you Today!!!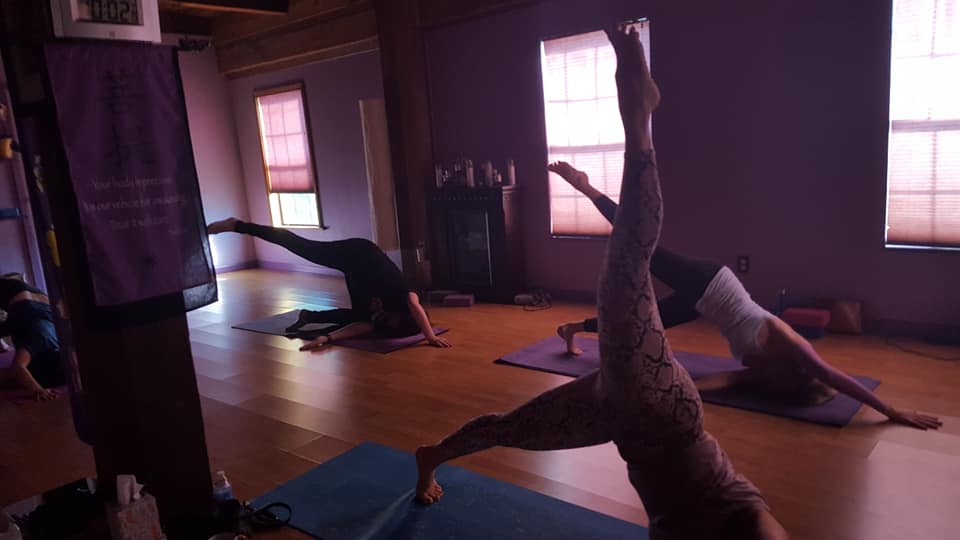 Autumn Yoga Bootcamp
10/18 -11/5

Diana's School of Yoga's Autumn Boot Camp offers a transformative 
journey to the Self  It is based on a Panchakarma model, an Ayurvedic system, where there is a removal of impurities of mind, spirit and body. 
This approach releases old patterns that allows for the reset of mind, spirit and body. This reset opens up ways to improve health and increase quality of life.
The Panchakarma or 5 practices that will be used are; 1) Monday – Friday 6:00 a.m. –  7:00 a.m. yoga practice 2) A diet based on an ancient cleansing method. 3) Breath work/Pranayama 4) Sweat Therapy 5) Daily Journaling This boot camp is designed to progressively move through all 5 practices allowing complete ease throughout the bootcamp. Anyone from a beginner to advanced student can fully participate in all phases of the Boot Camp due to this method.
Boot Camp Orientation  Friday October 15th Time: 6:00 a.m. – 7:00 a.m. Bootcamp Dates Monday October 18th – Friday November 5th
Location: The Bootcamp will be available in person at DSY Studio 925 W. Pioneer Pkwy Ste K and live streamed through Zoom
Early Bird Registration; $45/00 for Current DSY members
                                           $$105.00 for non members
Last day for Early Bird Special Friday November 8th 
$55.00 for current paid DSY members.
$115.00 for non members
Zoom Rates
$35.00 for Current members
$85.00 for non members
Registration begins Monday September 29th at the DSY studio or online at  www.dianasschoolofyoga.com